This article is intended for administrators.
This feature allows you to modify a field in the employee's profile when the synchronized value needs to be changed. The other information in the profile will not be affected and will continue to be updated.
💡 Please note that for the moment, only the Manager field can be overridden in this manner. It will therefore not be possible to desynchronize any other fields for the time being.
🔧 Desynchronization and manual updating
First, you need to access the employee's profile via "Directory" and then click on the logo "🔄 " next to the Manager field. A modal window will appear to outline the consequences of this action.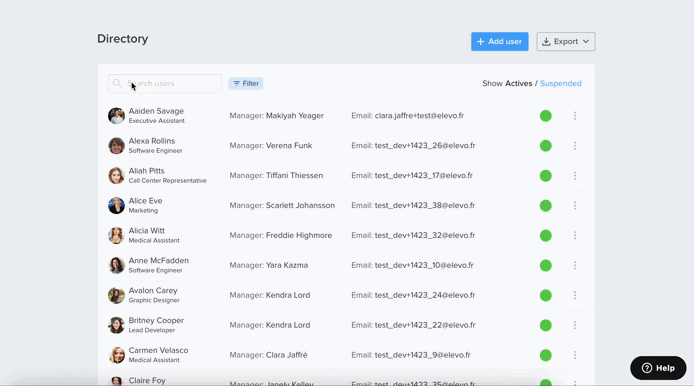 After confirmation, you can update the field and enter a different value or leave it empty.
During next synchronization, the Manager field will retain the overridden value and will not implement any other transmitted value.

🔄 Reactivating synchronization of the field
In the employee profile, click on the crossed out "🔄" logo. A modal window will appear to outline the consequences of reactivating synchronization on this field.
The modal will specify the last synchronized value. This same value will be taken into account in the Manager field.
🙋🏻‍♂️

Questions
➡️ What happens if no value appears after reactivating the synchronization?
The modal will indicate "No value" and the field will be left empty.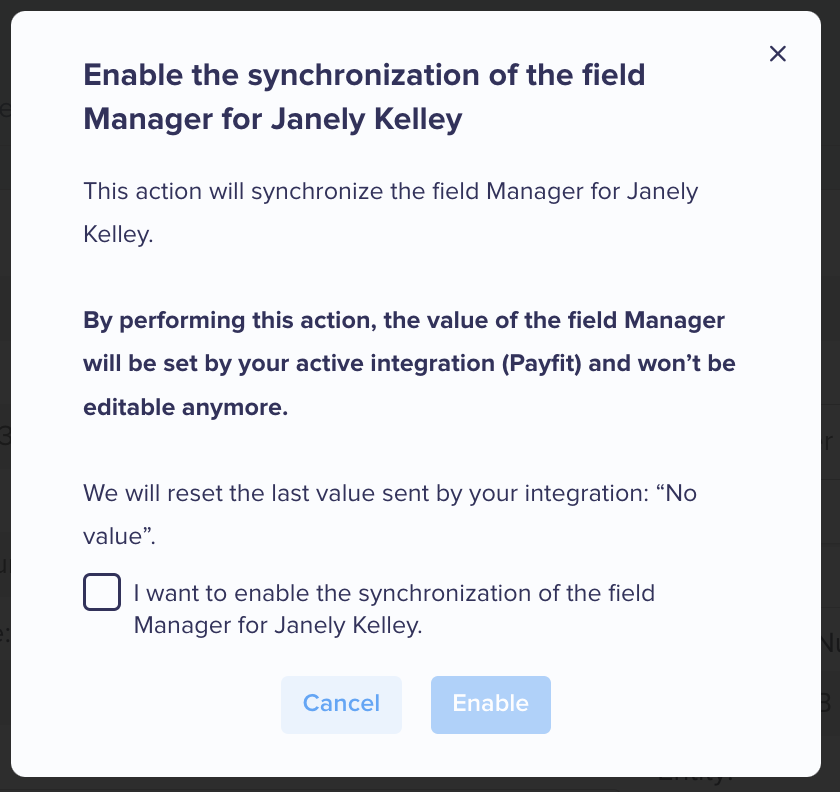 ➡️ How can I obtain the list of employees with a desynchronized and overridden Manager field?
The export of the user base is now enriched with a new column entitled "manager overridden value".
If no employees are concerned, the column will not appear.
If at least one employee is concerned by an override of the Manager field, the column "Manager overridden value" is displayed. It shows the last value sent by the sync for this user. The value that has been manually entered, overridden, appears in the "Manager" column.