✨ New features ✨
🙈 A review can now be hidden from the employee
In order to allow new use cases related to reviews, it is now possible to make the review not visible to the employee.
From the campaign creation, it is now possible to uncheck "The review will be visible by the employee". If unchecked, the employee will not have access to the review on Elevo and will not receive any email related to this campaign.
More information on this page : Restrict the visibility of a review

🎯 Objectives follow-up
In order to track your team members' objectives, monitor KPIs and ensure process compliance among all your collaborators, you now have a dedicated page hosting an objectives dashboard.
You can view this dashboard by clicking on the "Follow-up" tab in the Objectives section.
To learn more, check out these articles: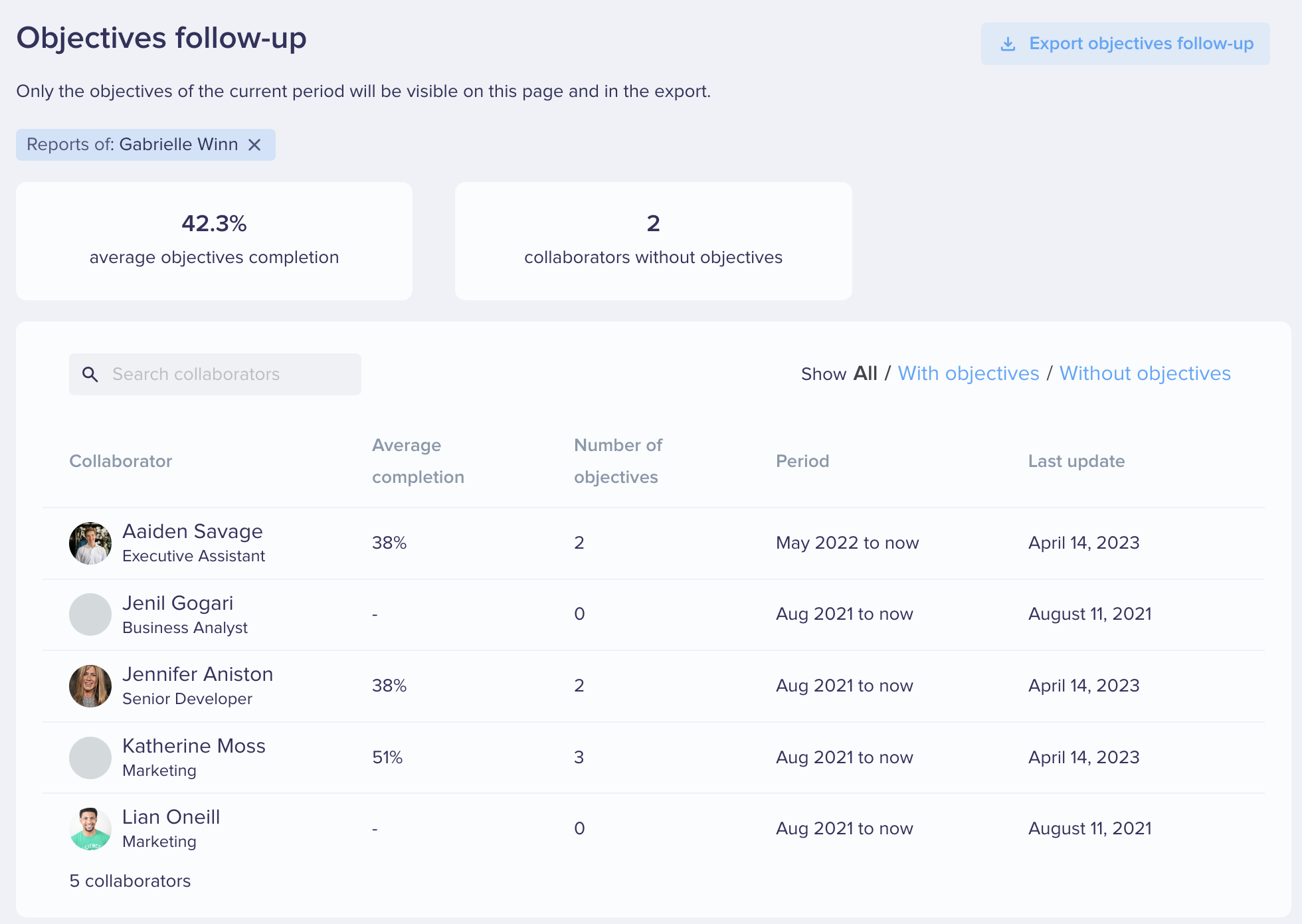 ➕ Improvements ➕
👀 See at a glance if an additional reviewer is assigned to my review
To improve employees' understanding of the review process, they can now see whether an additional reviewer has been assigned to their review, as well as the progress of the review.