This article is intended for administrators.
User management in Elevo is only accessible to Admins via the Directory.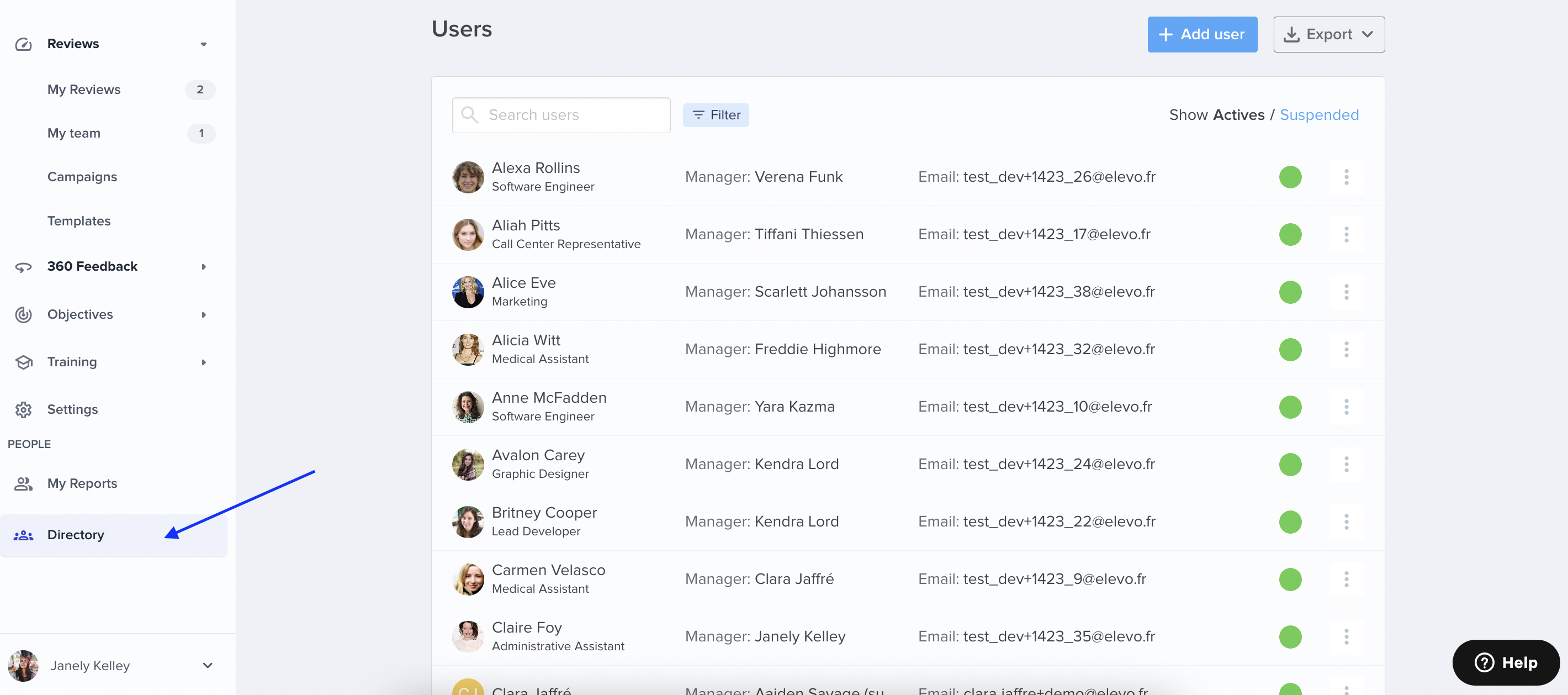 ✌️

Editing an employee's data
By clicking on the relevant employee, you can edit any information, such as his Manager or his team.
💡 Please note that it is possible to create custom additional text fields in the employee profiles and synchronize them with other fields available if you have a sync. Contact Customer Success or Support (support@elevo.io) to find out more.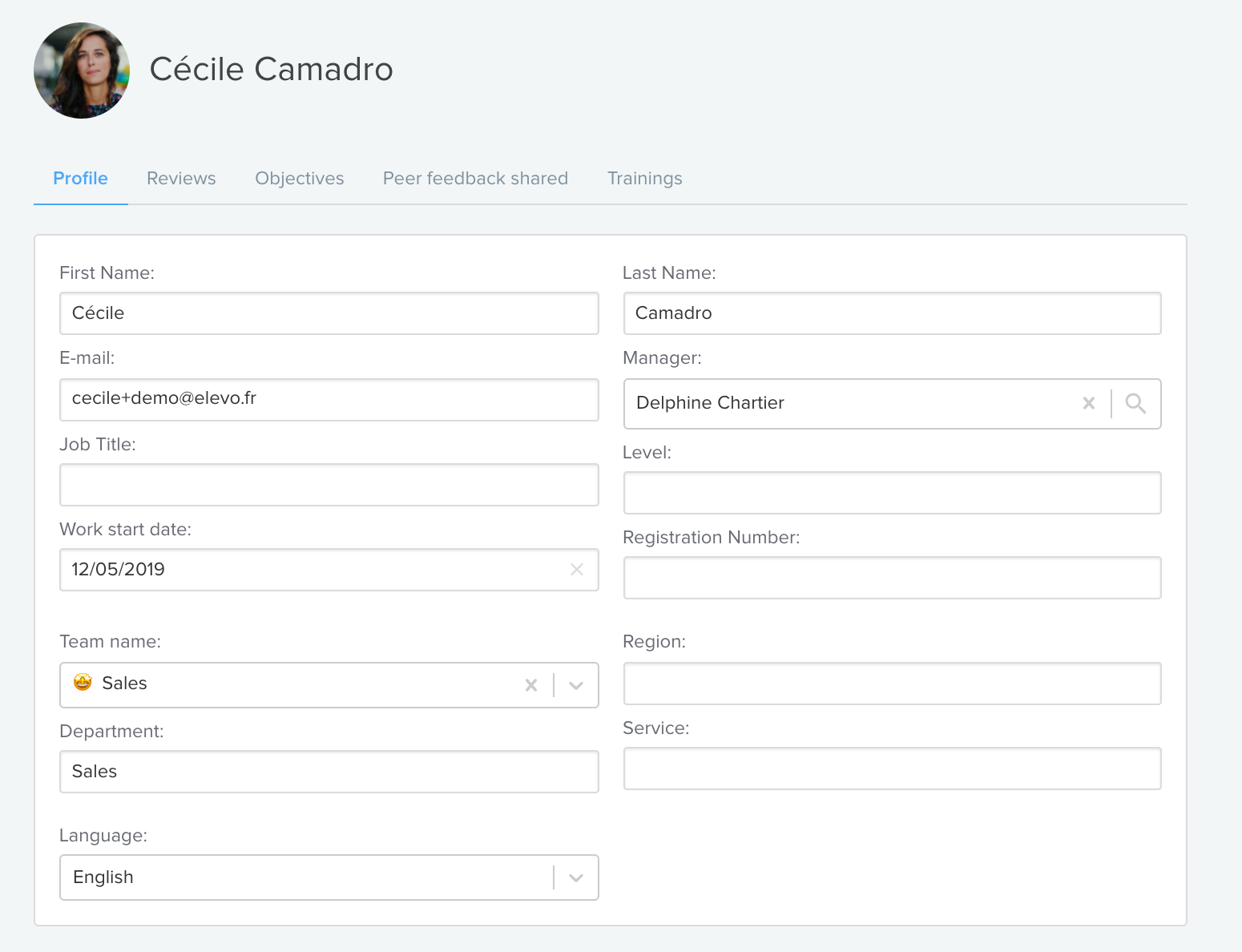 ⚠️ Please be aware that if your user database automatically synchronizes, user management via Elevo is disabled. To update a user's data, change the information in your reference system and the data will automatically be updated in Elevo. This is valid for all fields, except the "Manager" field for which you can disable synchronization and manually override the value. You can also set up a combined user management: part of the staff will be synchronized with your HRIS / SFTP and the other part can be set to manual management. This management is relevant in case some people are not integrated in your HRIS, for example. To find out more and implement this type of management, please contact Elevo Support.
👥 How to create a team?
Go to the profile of one relevant employee, then click on the small cross in the field "team name".
Type the name of the team you want to create and click on "Create team XXX".
📸 Add or update an employee's profile picture
As an Admin, you are enabled to add or change an employee's profile picture. Simply place your mouse on his initials/photo and click on Change Profile Picture.