Signing up for a review couldn't be easier!
Once your review has been shared by your manager and yourself, you simply write your first and last name in the box provided for this purpose: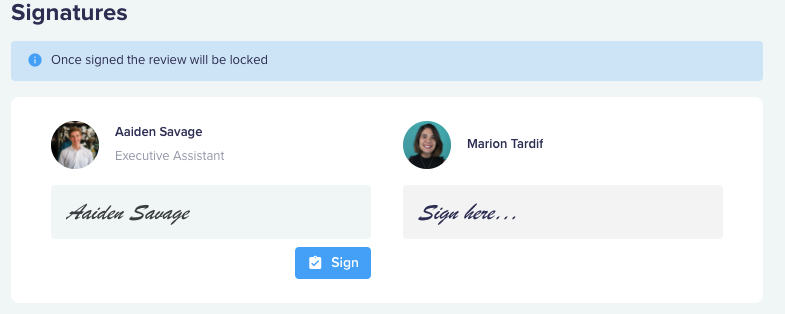 ⚠️ Warning : Spelling is important (accents, dashes...). The slightest difference between the first and last names will make the signature impossible.
📝 Validity of the signature
Signatures made via Elevo are valid as electronic signatures.
They guarantee:
a reliable process,
a guarantee of identification of the signatory,
a guarantee of the logical link between the signed document and the identity of the signatory.
🖨️ Print a review
A button at the top of your review allows you to download/save the interview in PDF format and print it.