This article is intended for managers.
You can import and duplicate one or more goals from one employee to another.
👉 As part of a goal-setting review cycle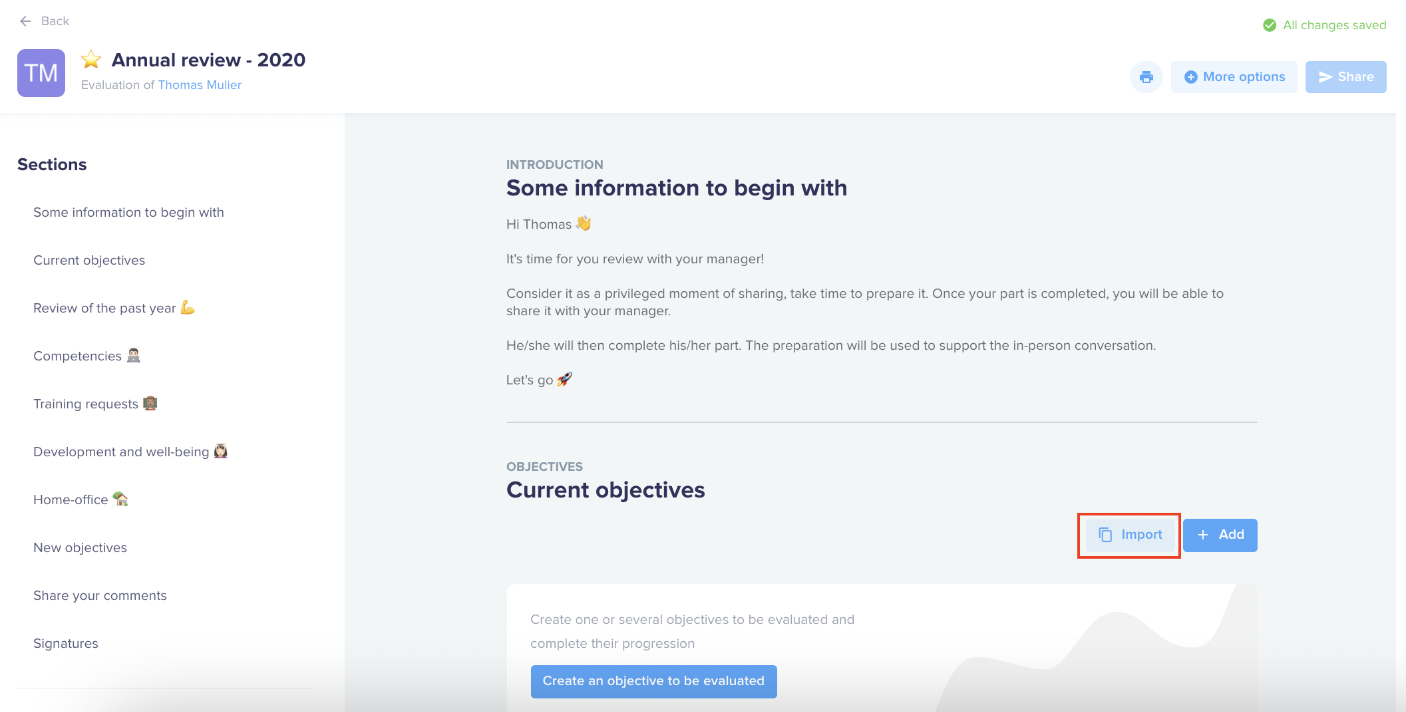 Let's take a concrete example: you have just set goals for your employee A, and you are now evaluating employee B.
Employee B has 2 goals in common with employee A. You can now select the 2 goals in question and import them from employee A to employee B.
You can then select :
from which employee do you want to import the goals,
the relevant target period,
the target(s) to be imported,
reset or not the percentage of completion of the imported goals.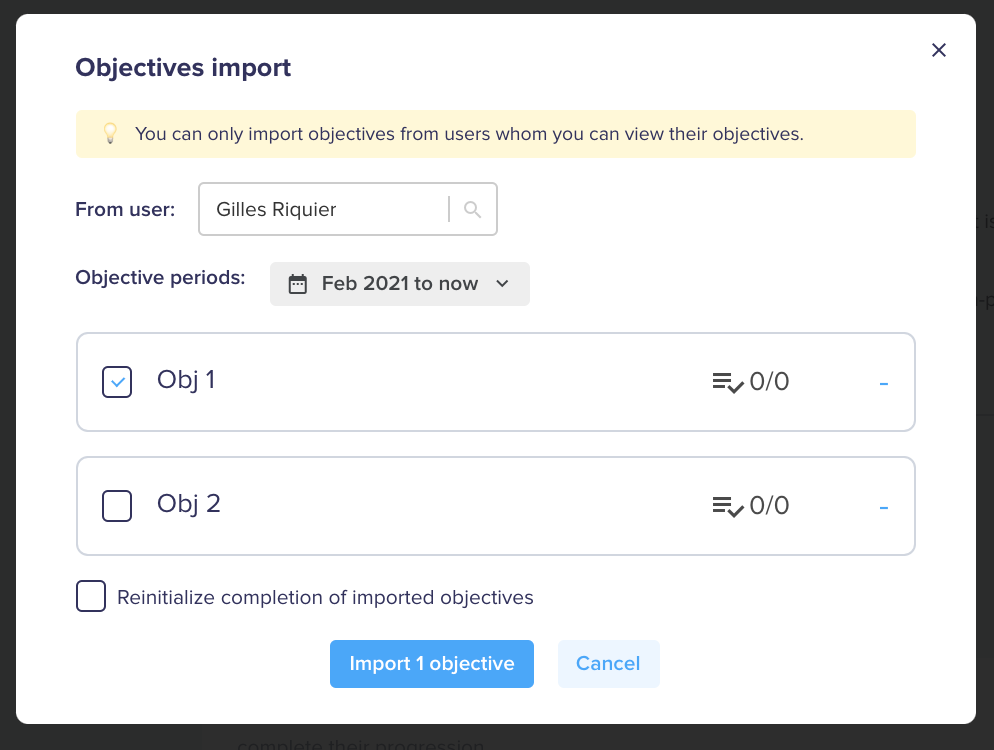 👉 Apart from a review cycle to evaluate the goals
You may need to set goals for your employees outside of a review cycle.
To do this, you need to go to People > My reports > "Employee X" > Objectives > "Period X" > Import :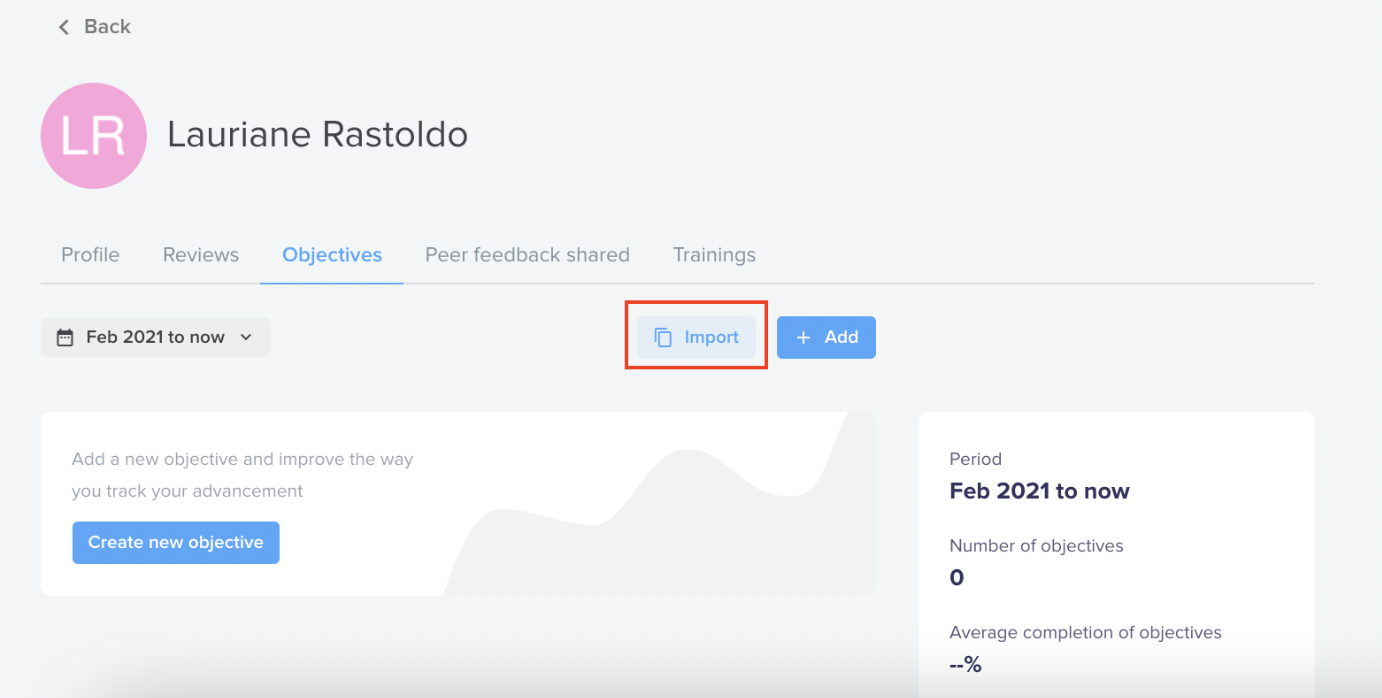 💡 Note: you can import the objectives of all the employees whose information you have access to (all your direct and indirect reports)