This article is intended for managers.
Once your employee has shared the review, he or she can no longer make changes to it.
It may happen that the latter wishes to modify/complete certain answers, in this case, you have the possibility as a manager to Reopen the self-evaluation of your employee.
To do this, go to Reviews > My team > Reopen the self-assessment.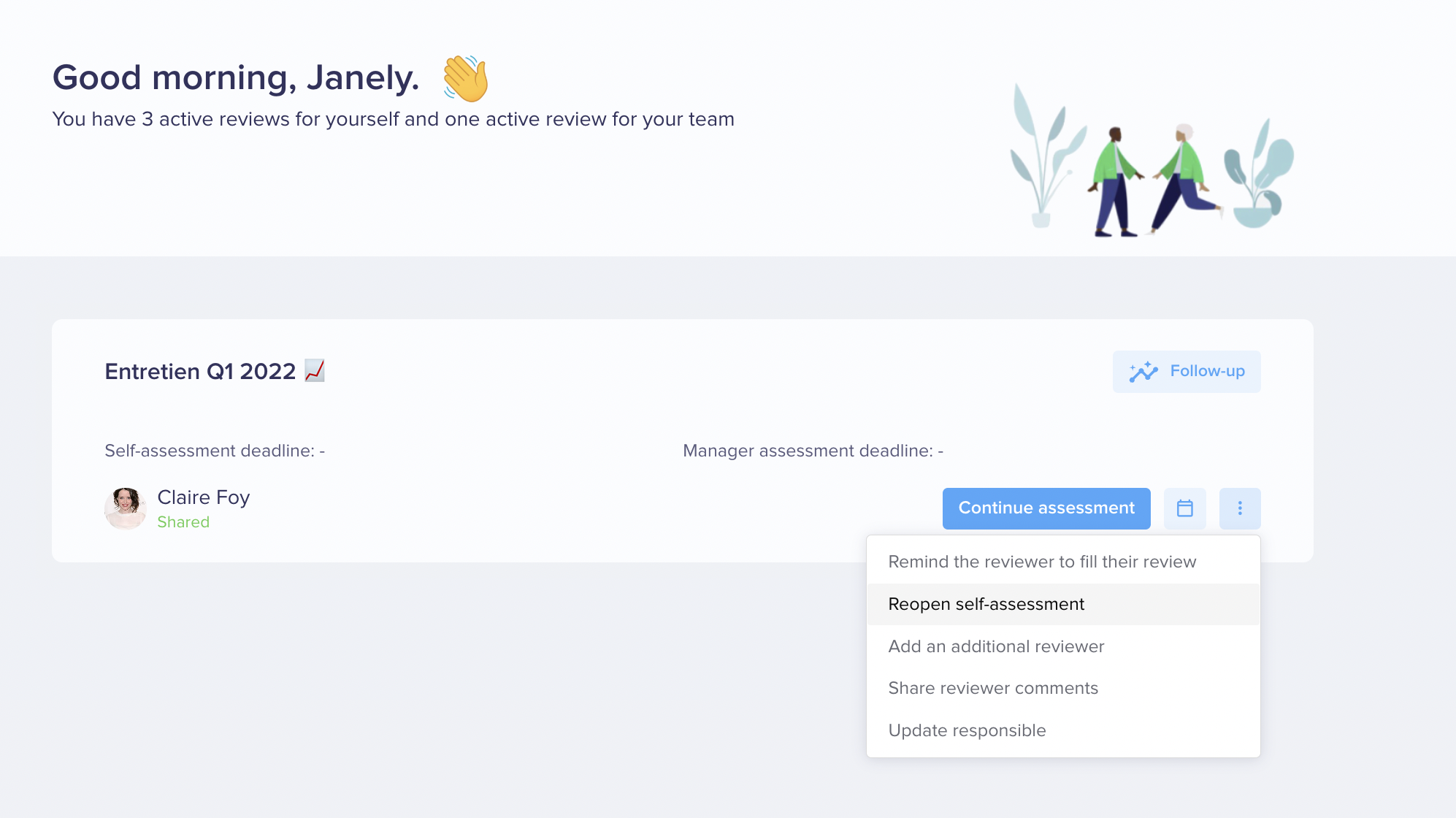 You can also go directly to the review to perform this action.
If you, as a manager, have already shared your evaluation, you will have to reopen your section to reopen the employee section