This article is intended for managers.
As soon as one of your employees is selected as a participant in a review cycle, you will be notified by email.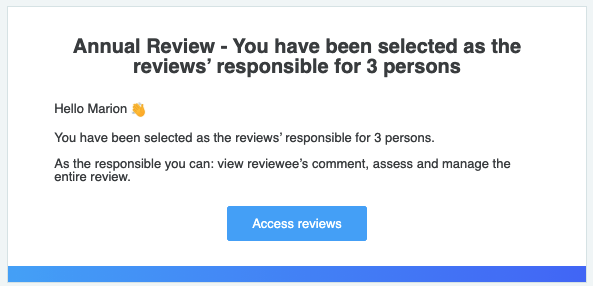 You can access the review via the Access Reviews button in the email, or via Reviews > My Team.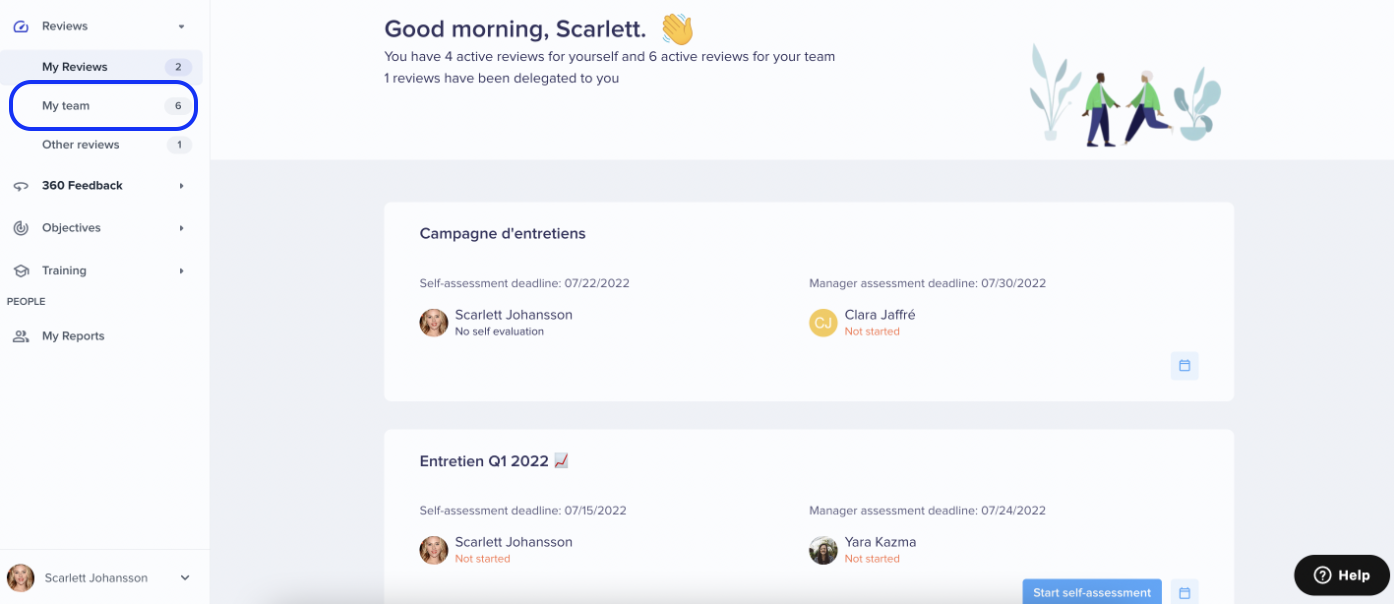 You will then be able to prepare your managerial evaluation in several steps, at the same time as your employee, by answering the various questions and completing the objectives (if the option is activated). Until your employee has shared their preparation with you, you cannot access their comments and share your preparation.
⚠️ Warning : The objective setting will be visible to the employee even if you haven't shared your answers yet.
Once your employee's self-assessment is shared, you are notified by email and can access it.

As soon as your preparation is complete, you can share it with your employee so that he or she can access it by clicking on Share.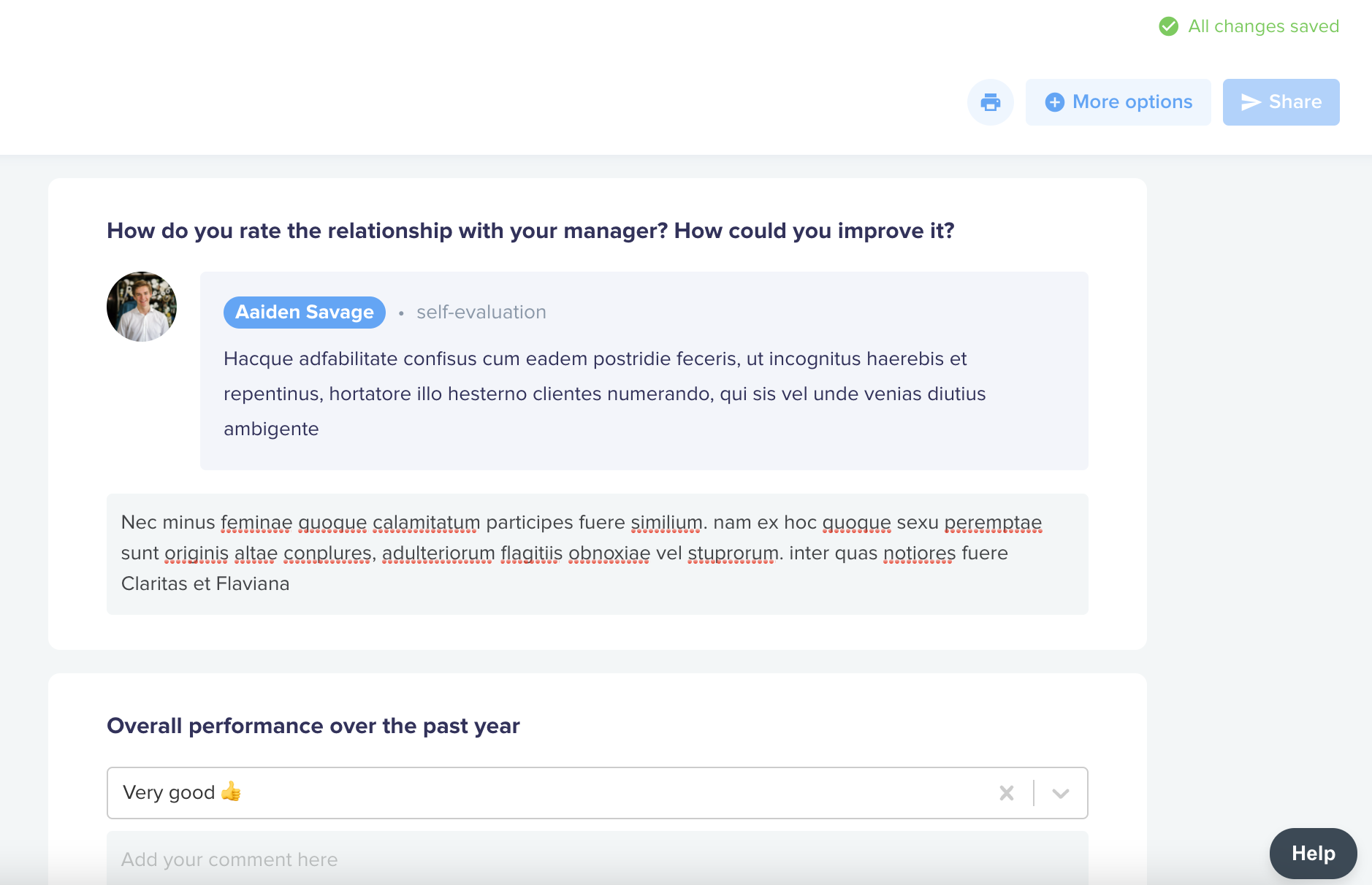 If your employee wants to make changes to their review after they have shared it with you, you can give them back the control by following these steps.
If you have already shared your manager assessment, then you will need to follow these steps.
👀 Who has access to my answers?
Visibility evolves as the process moves through its stages:
During the preparation phase, only the employee has visibility to their draft.
Once the employee has shared, their responses become visible to the main reviewer (and additional reviewer if there is one) as well as the HR team.
The additional reviewer then shares their answers and makes them visible only to the main reviewer.
The main reviewer shares his or her answers with the additional reviewer and makes them visible to the employee and the HR team.