When you are selected as a participant in a 360 Feedback review cycle and self-assessment is enabled, you will be able to answer the same questions asked to your peers.
You will be notified by email.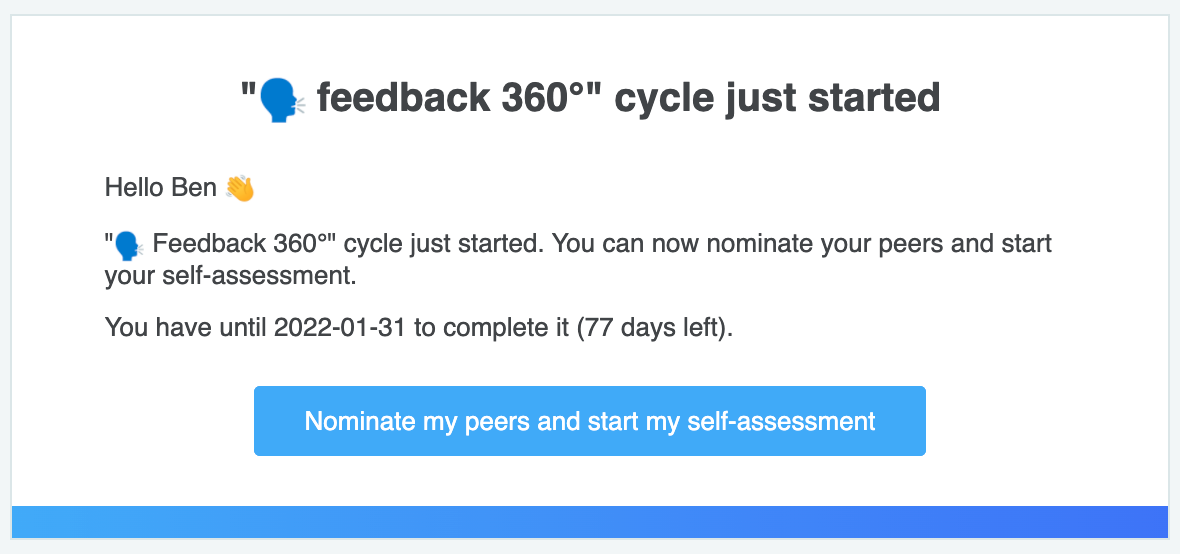 You will be able to do your self-assessment by going to 360 Feedback > My 360 Feedback.

You can prepare your self-assessment in several rounds using the automatic recording feature and share your preparation with your manager when you have completed it.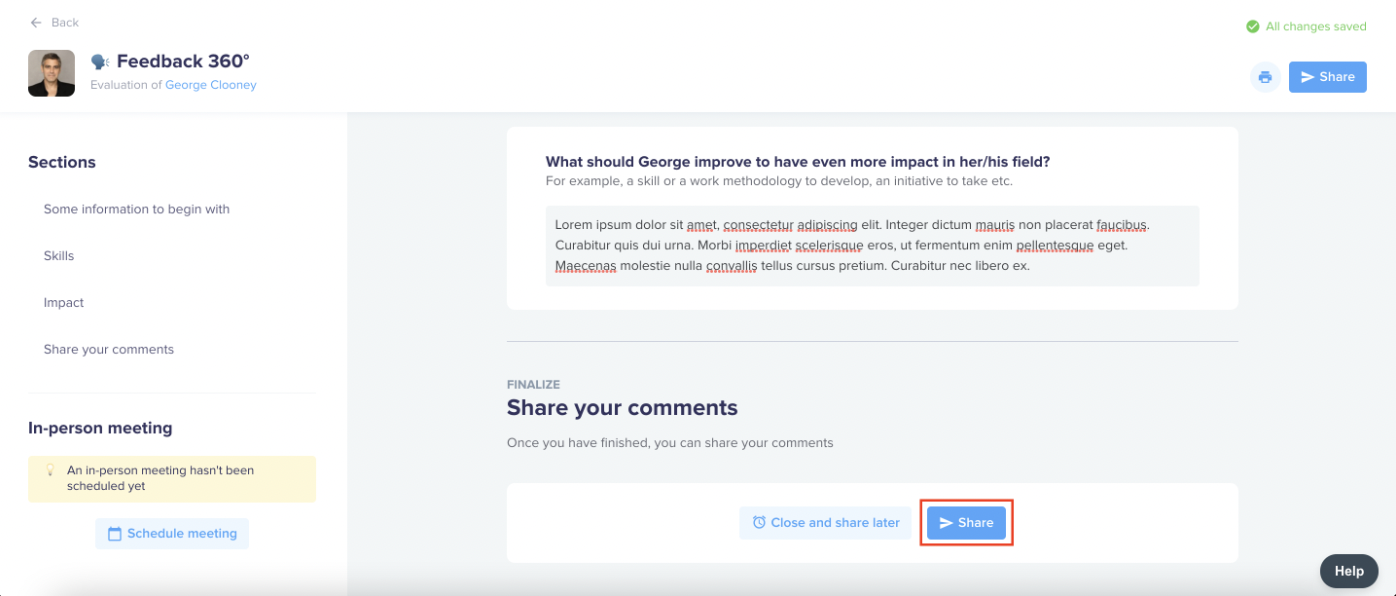 💡 Note: Once shared, you cannot change your self-assessment. You can ask your manager to give you back the control by following these steps.
⏰ Reminders
Your manager or an Admin can send you reminder emails:
For the selection of your peers: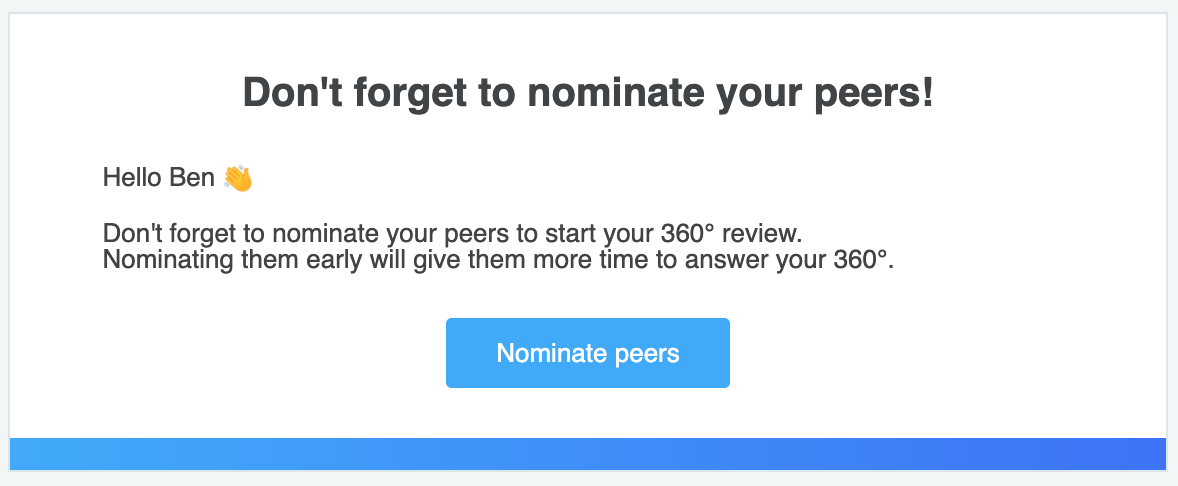 To complete and share your self-assessment: