This article is intended for managers.
As Manager, you can make training requests for direct and indirect employees.
You can create a training request any time. Yet we highly recommend that you first initiate a discussion with the employee in order to better qualify the training request for optimizing the process.
🗒 Making a training request
To make a training request for one or several employees, go to Training in the sidebar menu and click on "Create request".

You can also make a training request during a review in order to better define the employee's need without having to go to another page.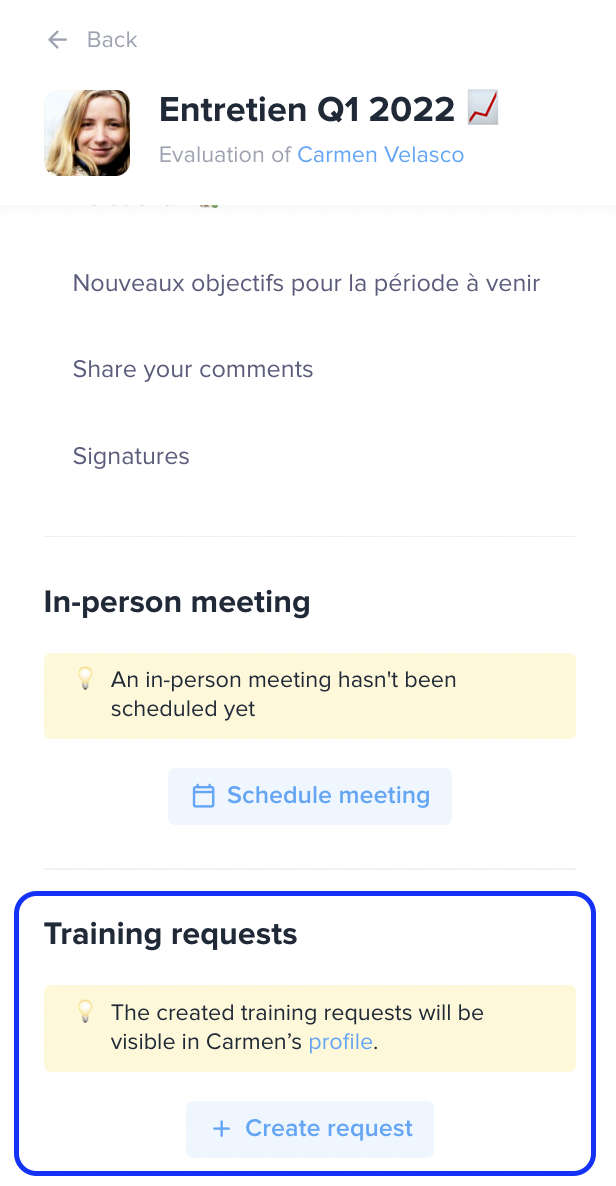 To allow HR to qualify your request, you must first fill in all the fields and then submit your request. Please specify why this request is significant to you by filling in the field "Additional information about your request".
The training period is where you can choose a year for the training course.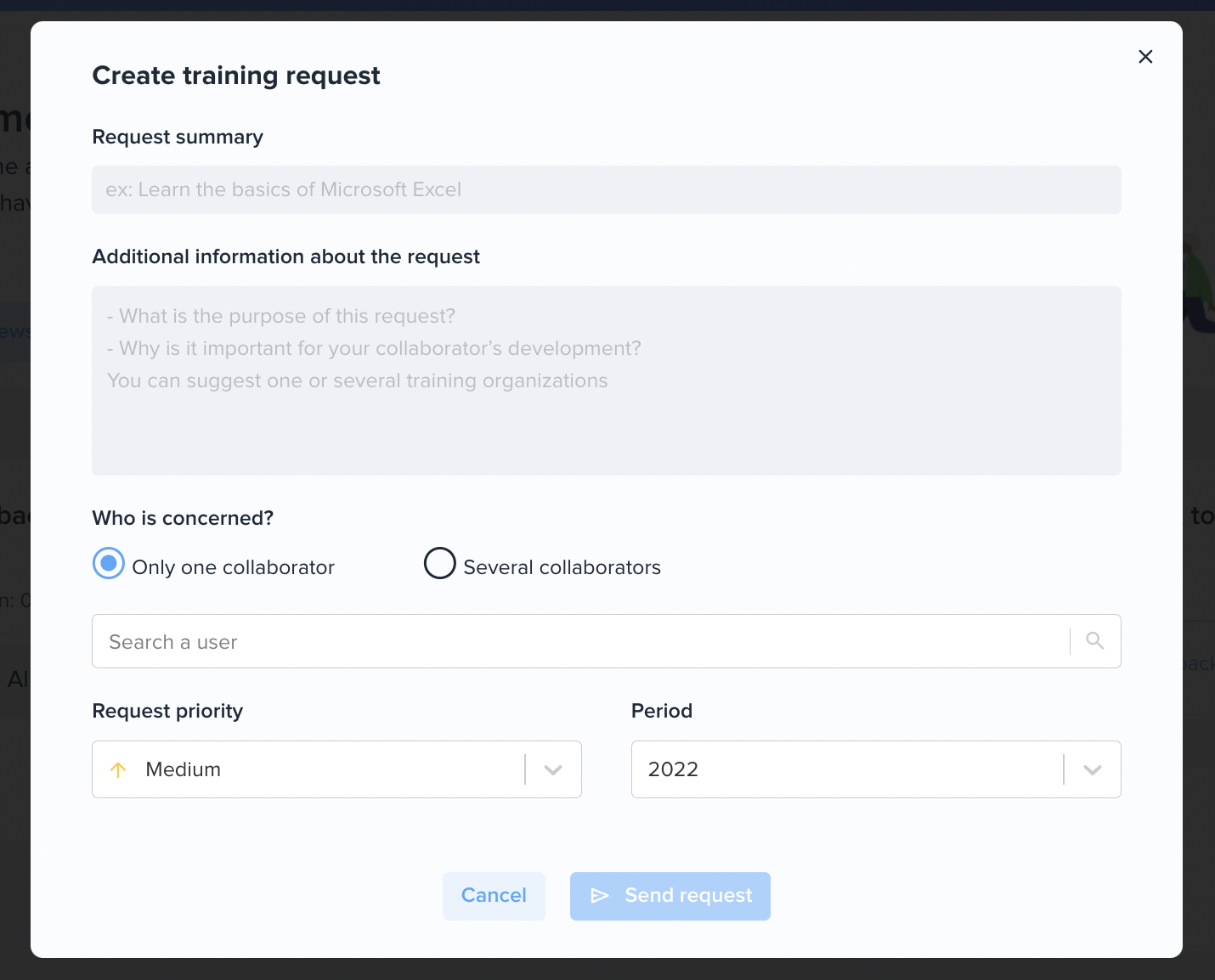 ⚠️ Warning : Once a request has been made, it cannot be deleted. For the time being, only an Administrator can edit or delete a training request.
Once the request has been submitted and hence created, employees will be notified by email.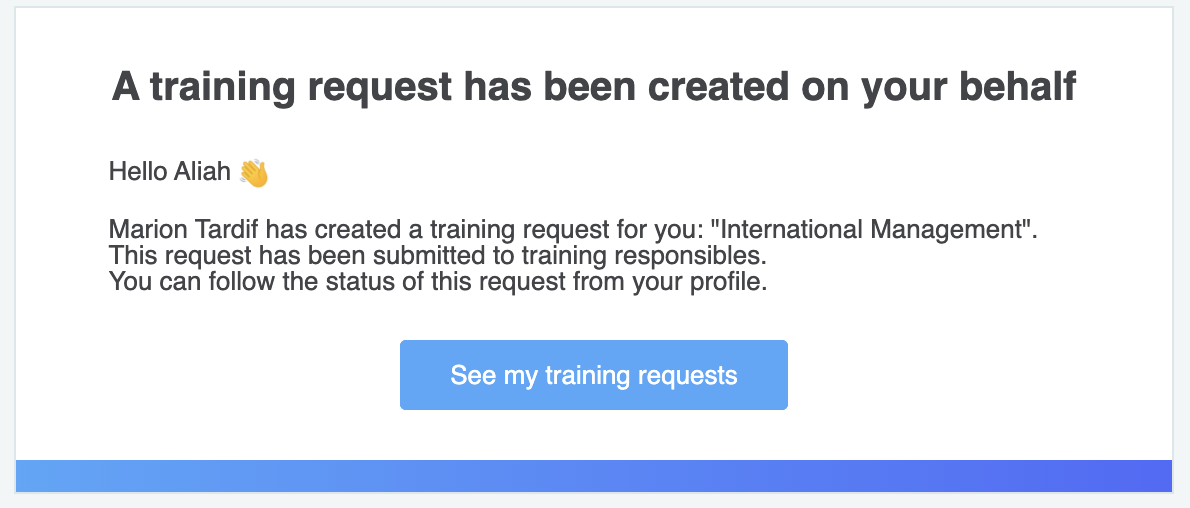 When the request is approved, HR will invite the employee to a relevant training session by sending him a calendar invite. All the detailed information will be indicated in the invitation.