This article is intended for administrators.
When you activate your Training product, you will first be required to create a time period. Managers and Admins will not be able to create any requests until then.
📆 What are training periods for?
The training periods are meant to facilitate the organization of your yearly training sessions by enabling you to track all the sessions that have been scheduled throughout the year.
🗓 How to create your first period?
Simply click on Training > Training Plan and then on "Create new training period". A modal window will appear.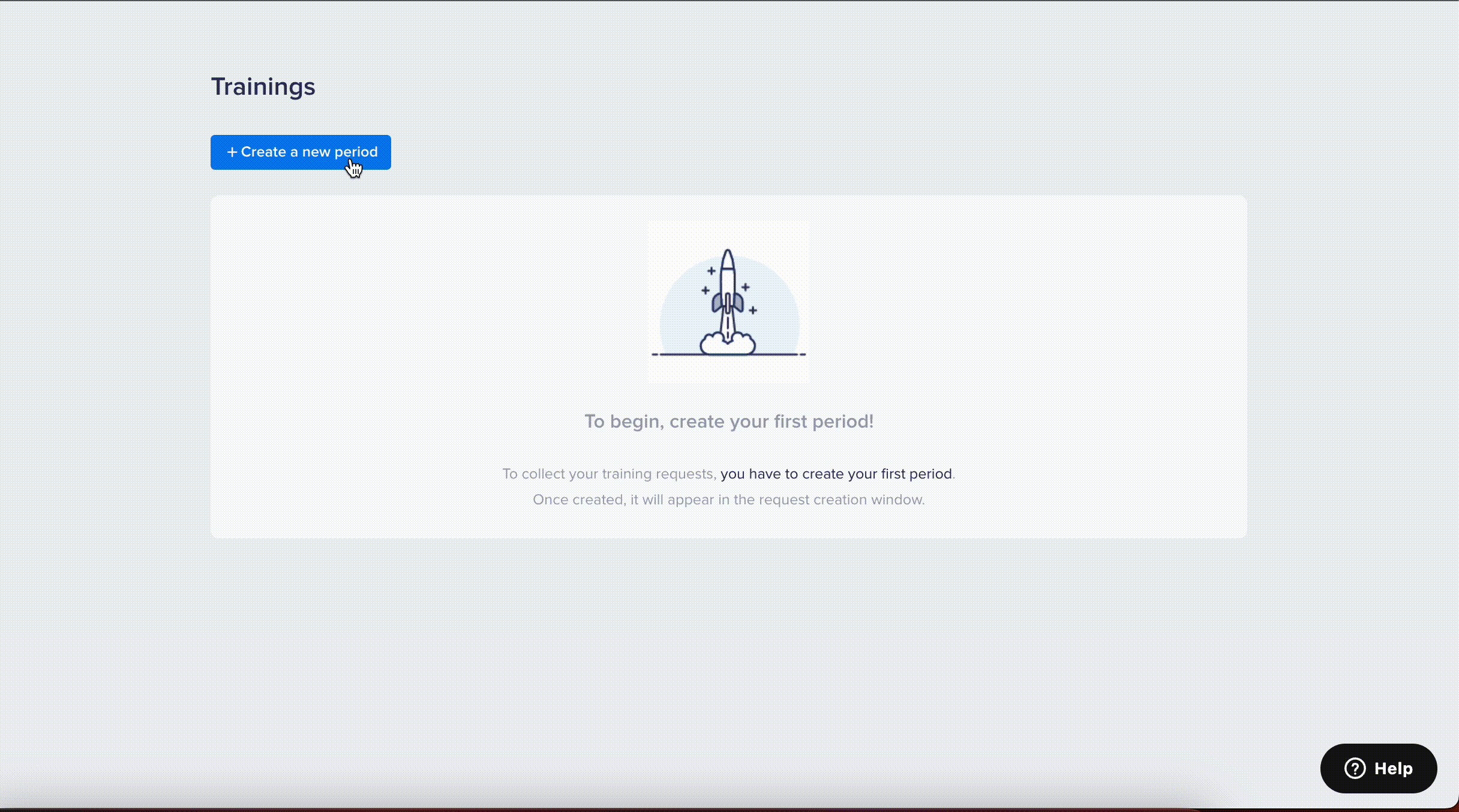 The default setup will allow you to choose between the current and the previous year ▶ If we are in 2022, you can select either 2022 or 2021.
Once you have selected your time period, click on "Create a new period". Once you have created your first time frame, the button enabling Administrators and Managers to create requests will be activated.
💡Please note that if you have created several training periods, the last one will be displayed by default.