This article is intended for administrators.
For certain reviews, displaying the history of training requests could be of use as it would prevent employees from manually listing the training sessions they have completed.
The Manager could also profit from an overview of the training history because it could help him directly assess a new training request made by the employee during the interview.
✌️ How to display the history of training requests in the review?
Go to Reviews > Templates and click on an existing form (or create a new one). Then click on "History of training requests" :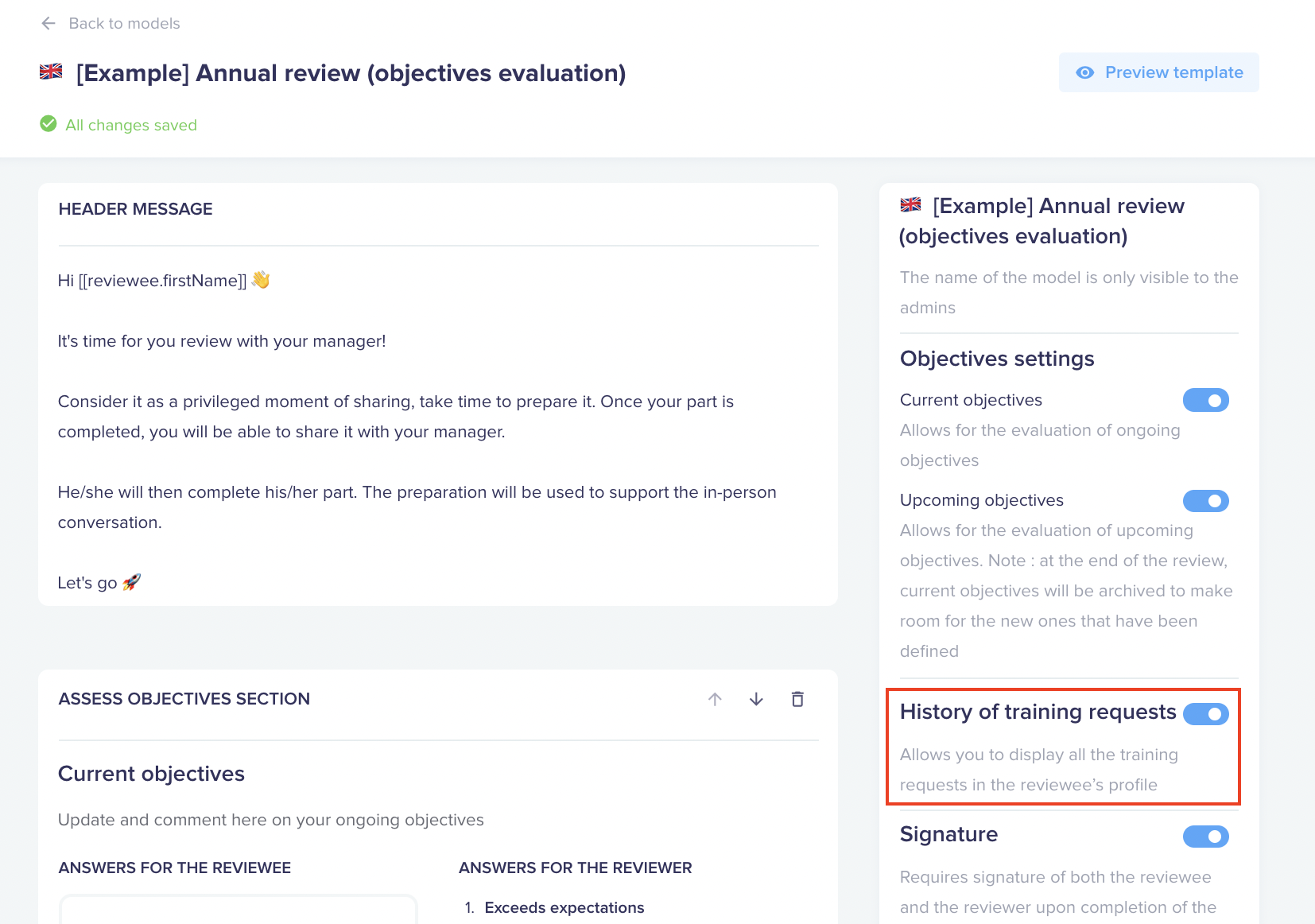 A new section will appear by default above the sections "Signatures" and "Upcoming objectives" (if these options have been activated).
We have set a default title to this section, but you can change it at any time and/or add a description if you wish to:

Here is an example of the section within the review as it is displayed when a specific title and description have been set:

👉 What type of training information is displayed during a review?
All the training requests made for an employee are displayed, regardless of the request's status.

➡️ Before sharing, all the requests created for an employee are displayed. When creating a new request for an employee while the review's status is ongoing, the new request will also be displayed.
➡️ After sharing, only the training requests made for the reviewee prior to sharing will be displayed.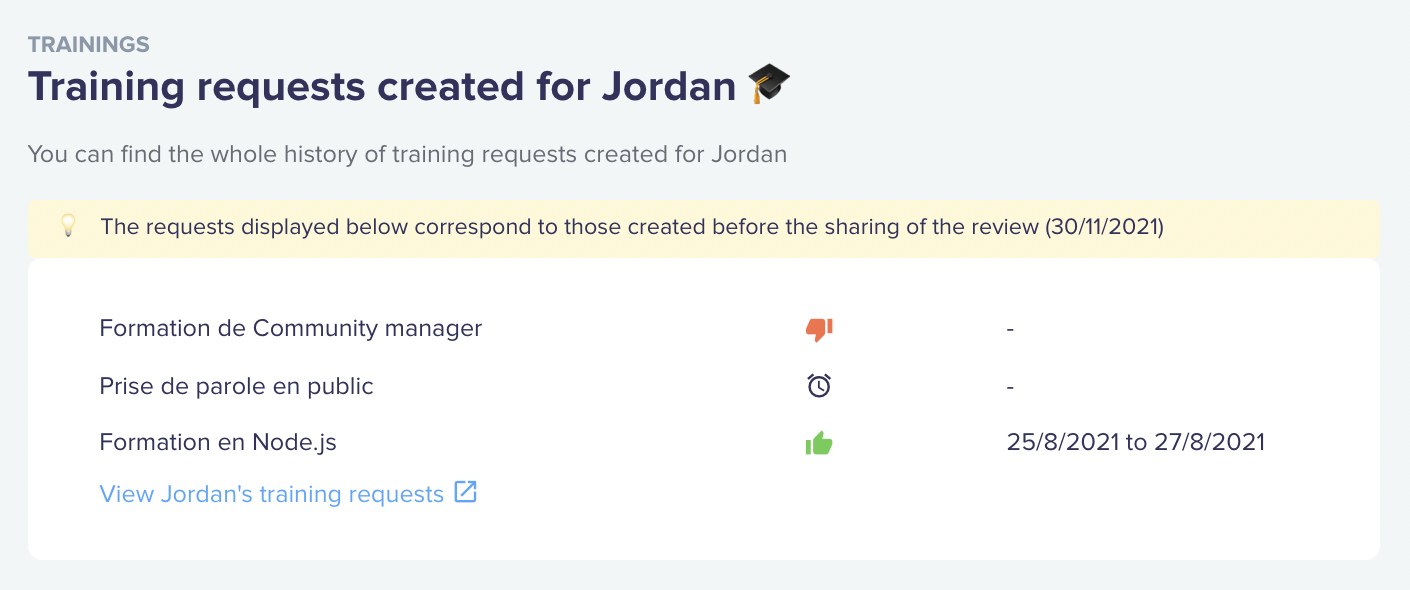 🙋🏻‍♂️

Questions
➡️ What happens when the review is re-opened?
Any information related to training requests will be updated. If one or more requests are created in the time frame between sharing the review and re-opening it, they will all be listed.
➡️ Is this information available when exporting the data?
Yes, this information will be listed in the review's PDF export.
➡️ Is it possible to enable this option in a 360 Feedback form?
No, this option is only available for a 1:1 template.
➡️ What happens when no requests have been made?
Both reviewer and reviewee will see the following message during the review: